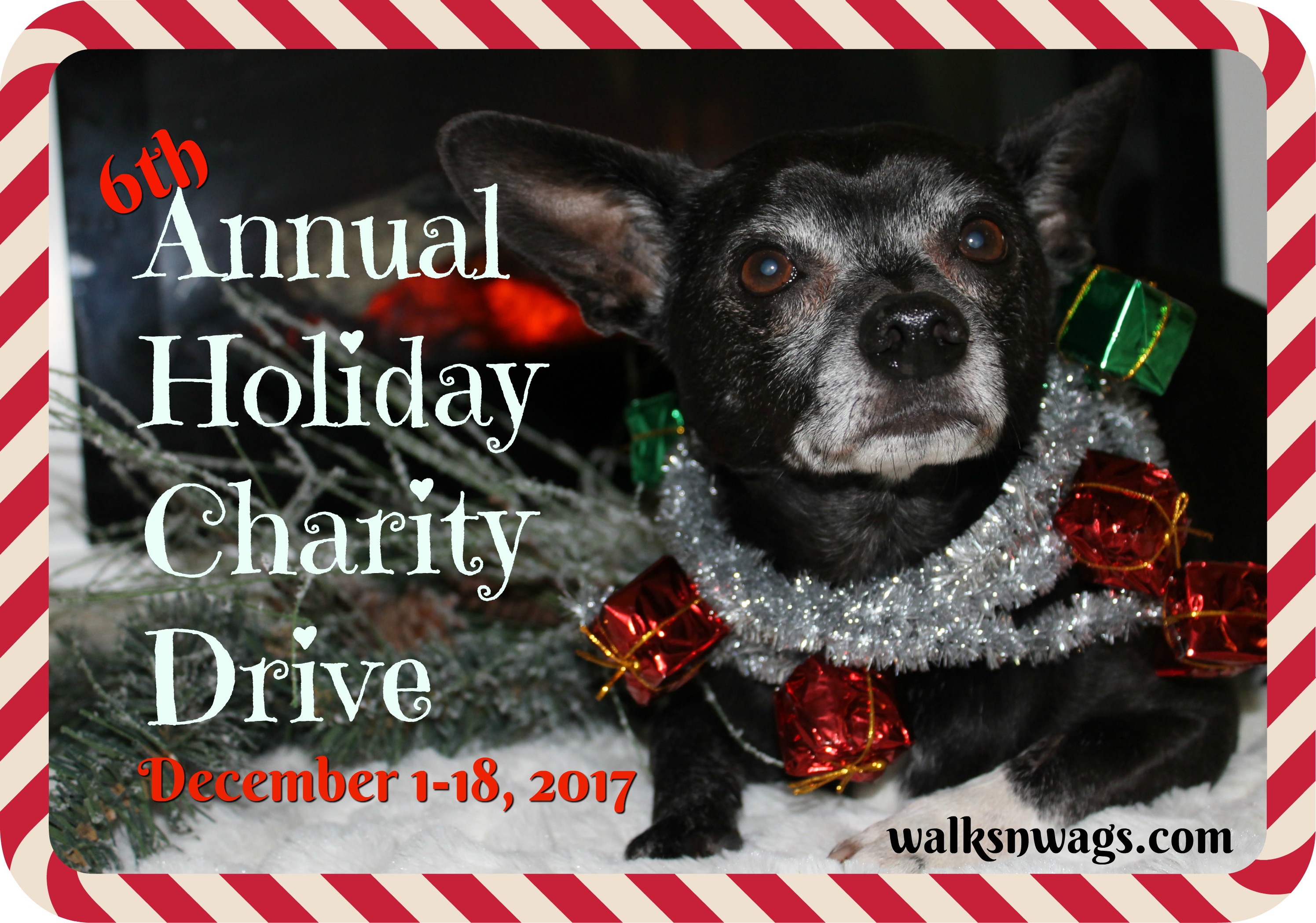 Walks 'N' Wags Pet First Aid Instructors are collecting donated pet items for our 6th annual Holiday Charity Drive from December 1-18, 2017.
Choose from 1 of 15 drop off locations in Canada, in Seattle WA, and in Denver, CO.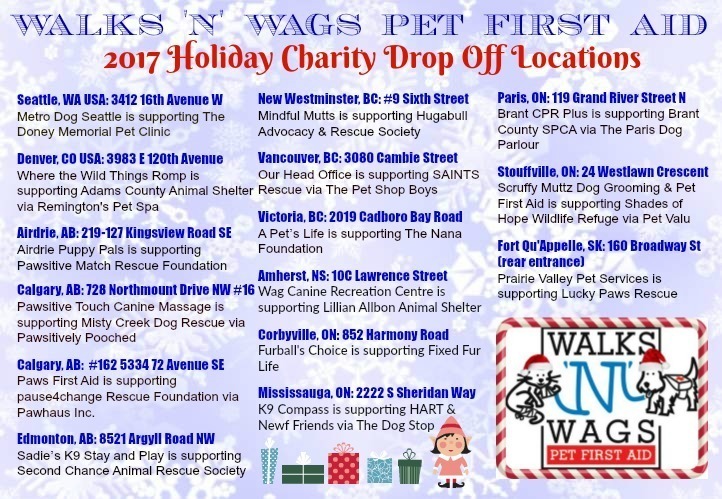 Suggested donation items include:
Food
Beds
Dishes
Jackets
Cat litter
Toys
Puppy pads
Blankets
Grooming supplies
Cleaning supplies
Treats
We thank you in advance for your consideration. Let's help make this an amazing season for pets in need.
~ Team WNW