Over the years, participants of our 10 hour Pet First Aid program (OFF THE GRID) have asked us whether we have supplemental classes available.
We are thrilled to announce that after several years of planning, we've put together a fun, interesting NEW supplemental program for our previous Pet First Aid participants.
Introducing, Walks 'N' Wags Pet First Aid's "OFF THE GRID" program!
WHO SHOULD TAKE OFF THE GRID?
Outdoor enthusiasts, backpackers, farmers, hunters, campers, people living in remote communities, dog walkers, hikers, cabin owners, people wanting additional training, people living in areas without easily accessible Veterinary care.
The skills can also be applied in urban areas in times of disaster when Veterinary care is not easily accessible.
TOPICS COVERED:
Trip Planning
Equipment Improvisation
Prolonged Patient Care
Advanced shock
Pain management
Poisoning
Evacuation
FAQ
To attend OFF THE GRID, participants must have completed our initial Pet First Aid program within the past 3 years.
OFF THE GRID is a 3 hour program.
At least one live dog or cat will be present in class.  Ask your Instructor whether you may bring yo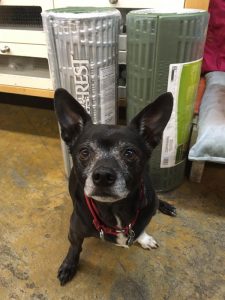 ur own.
OFF THE GRID is a Certification program earned upon successful completion of the course and exam.
HOW TO REGISTER
For course dates, places and information to register,  CLICK HERE.