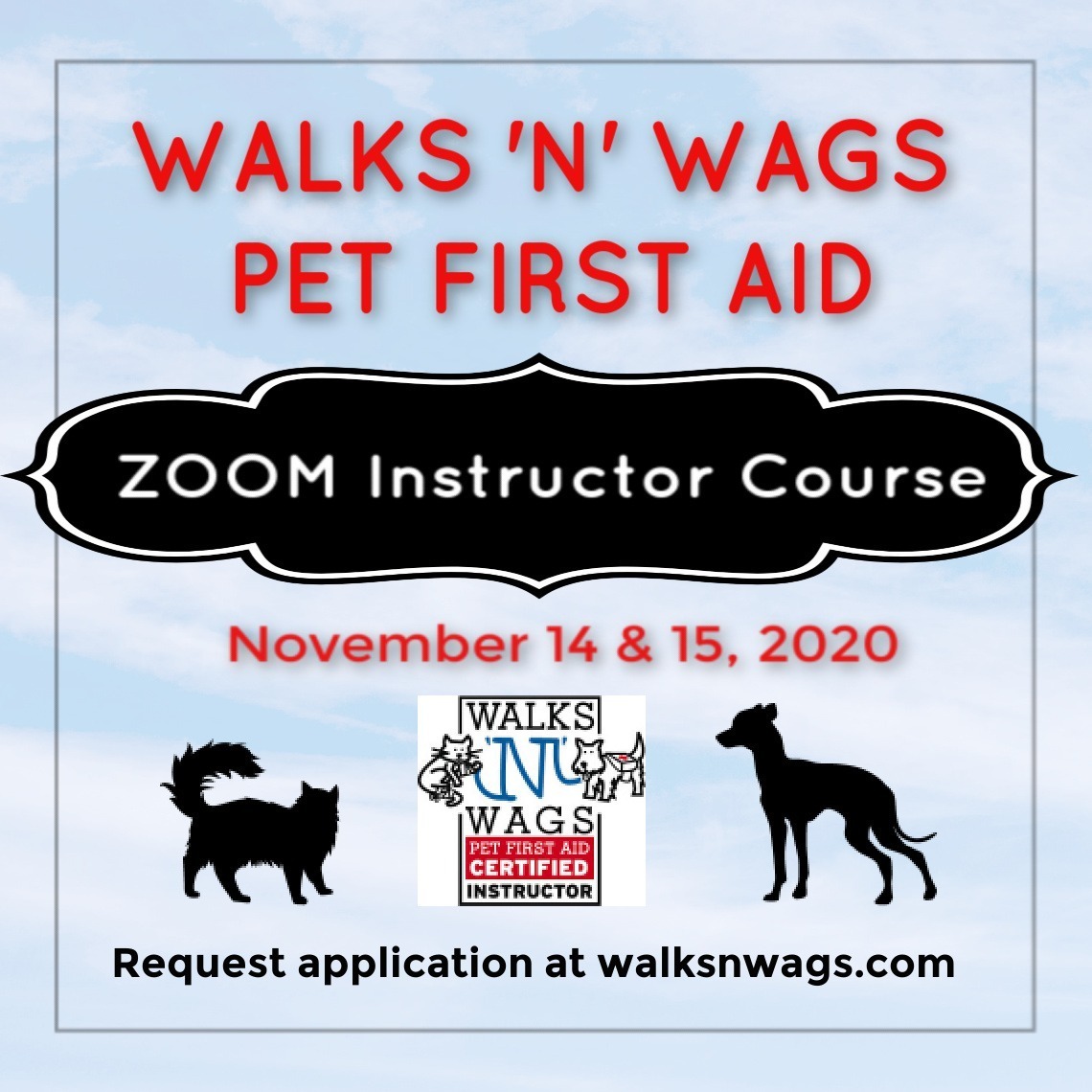 Announcing Walks 'N' Wags Pet First Aid November 14 & 15, 2020 Zoom Instructor Course!
Usually candidates travel from across the country for our instructor courses. However, after a successful inaugural Zoom-based instructor course, we've decided to continue this method of instructor course facilitation for the time-being.
This Zoom-based course is small: only 5 instructor students will be accepted. We've already transferred 1 distance candidate into the course so 4 spaces currently remain.
Why join WNW's Instructor family?
🐾 Bring a reputable educational program to your community.
🐾 Flexible schedule to compliment your existing business.
🐾 Teach as little, or as often as you wish. Our minimum is only 3 courses taught every 2 years.
🐾 Earn extra income doing something meaningful.
🐾 Work alongside our incredible team of pet professionals and be part of our community.
Learn more about becoming a Walks 'N' Wags Pet First Aid Instructor via http://walksnwags.com/pet-first-aid-instructors/ and email us at lisaw@walksnwags.com for application.